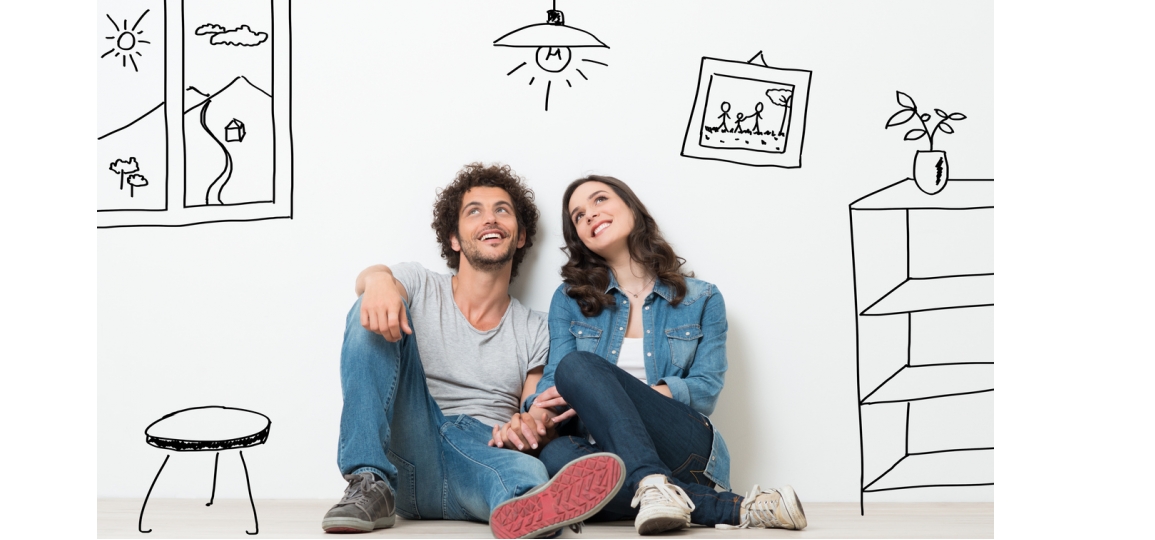 First Home Buyers
30 January 2019
First Home Buyers
We know a thing or two about helping Kiwis into their first homes. Our business model has always been about making the house buying process as simple and stress free as possible for our clients, that way you can get on with the important stuff , like organising your house warming.
You have probably spent hours and hours trawling through house magazines and scrolling through Trade me looking at all the beautiful homes that are on the market. You can picture yourself cooking up a storm in the beautiful kitchen, entertaining friends on the deck while watching the kids play in the yard and later soaking in the nice big tub.
But before you get carried away, we first need to look at what you can afford and what you can do to get you on your way to owning your first home.
Income
One of the first questions you will be asked, "What is your total income?". This will determine how much you can borrow. The bank will also look at your outgoings and account conduct.
If you are Self employed it can be more difficult to prove that you have a stable income due to the nature of an unfixed income. Borrowing when self employed can be a problem with some banks but not all which is where the team at Panda can help. We know which bank best suits your needs
Deposit
One of the second questions you will be asked. " What is your deposit?" and " where does it come from?" The current LVR ( Loan to Value Ratio) is sitting around 20%. This means that you will need to have 20% of the total purchase price saved in cash for the deposit. This can comprise of personal savings, Kiwisaver, gifts from parents and sale of assets among other things. You may be able to get approval with less than 20% deposit but you may then have a low equity fee charged by the bank. This can be either a percentage of the borrowing or a one off fee. Once again, we can help you through this process.
Kiwisaver and Home Start Grant
If you have been contributing to Kiwisaver for at least 3 years you can withdraw you total savings ( less $1000) to put towards you house deposit. This includes all of your and your employers contribution as well as interest earned over that time. There is also the Home Start Grant which you can use towards your deposit. This is $10,000 toward existing properties or $20,000 towards new builds. There are certain terms and conditions to be eligible for this. Follow the link to find out what you need to do.
https://www.kiwisaver.govt.nz/new/benefits/home-sub/
Affordability calculator
Calculators are a good place to start when trying to figure out how much you can borrow and what you can afford to repay. They are a great tool you can which give you estimate of your borrowing ability but keep in mind that it is just an estimate. As they do not know your outgoings, which can have a major affect on your total borrowing amount, there can be a big difference between what you think you can borrow and what the banks will lend you. We have our own calculator that can help work out your repayments as well as your budget. Have a play around on it, it can be an eye opener.
https://pandamortgages.co.nz/calculator/repayment
Choosing a mortgage
You will spend hours looking for the house that is just right for you, it is just as important to get the right mortgage provider who will offer you the best rate and package. You may feel loyal to your current bank, however all banks policies vary slightly from one another and the bank that you are currently with may not be the best option for your requirements. One of the main benefits for using a Mortgage Adviser is that we can go to the different banks for you and put your best case forward increasing your chances of being approved for your home loan.
One way or another, getting a mortgage and buying your first home will be one of the biggest and most stressful life decisions that you will ever make. But when you finally bite the bullet and take that jump, there is no better feeling than getting the keys and opening the front door to your very own home.
Get in touch with Panda today and lets see what we can do https://www.facebook.com/panda...
Category: Finance Mortgage Broker First Home Buyers Mortgage
Tags: Mortgage Mortgage Broker Mortgage Adviser Finance Broker Mortgage Advice Home loan interest rate Kiwisaver First Home Buyers